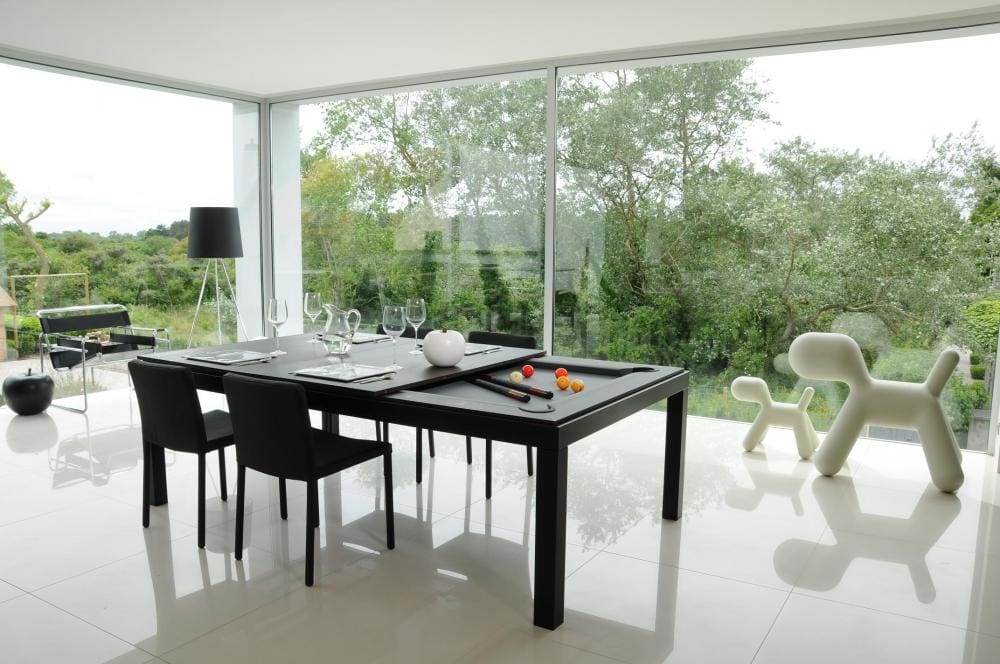 Fusion Metal Frame Pool Table, White Frame, Wenge Rails – In Stock
The Fusion Tables table also has a revolutionary Easy Lift system so it can convert from the conventional height of a traditional dining table (75cm) to the perfect height for playing pool (82.5 cm)
Fusion Tables are fitted with the best professional pool components, with the Iwan Simonis competition cloth and natural rubber cushions for a long lifespan.
An innovative solution has been created in the pool table pockets so that all the equipment can be stored in the unobtrusive depth of the Fusion design pool table.
Stretch Nylon textile technology allows the pocket to expand when the balls fall inside, but then regain their initial form as soon as the ball leaves.